Our ABR
(Authentic Book Recommedations)
Program contains a curated list of storybooks and publications that help develop creative literacy and, most importantly, are fun to read.
We hope this resource helps motivate children (and their caregivers) to spend more time reading and learning through printed matter.
---
Sidewalk Flowers

Author, JonArno Lawson
Illustrator, Sydney Smith
ISBN-13, 978-1554984312

A wordless book, it is clear that this is a warm story. The illustrator used ink, pens, and brushes. The atmosphere is handled very well and expresses the mood without any words.
Art Up Close: From Ancient to Modern

Author, Claire d' Harcourt
I
SBN-13, 978-2020596947
Experience nonfiction art up close.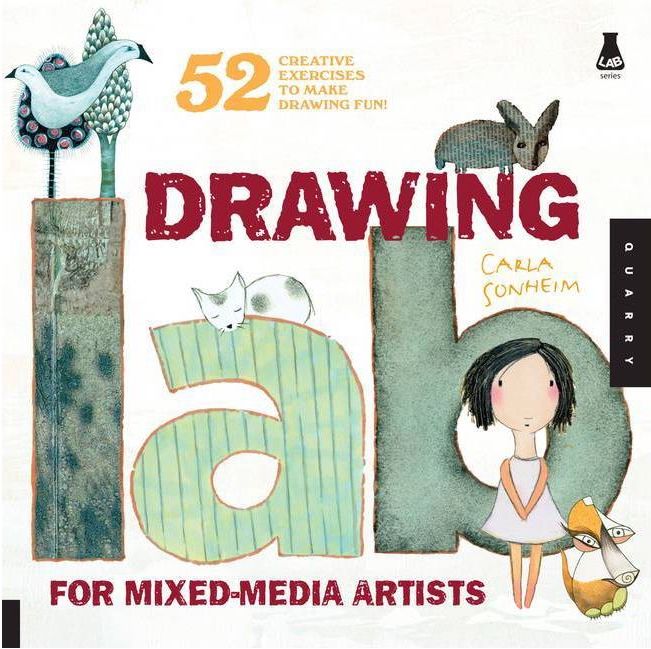 Drawing Lab for Mixed-Media Artists
Author, Carla Sonheim
ISBN-13, 978-1592536139
There are a total of 52 painting projects. This is perfect for parent and child activities.
Colorombia Animal Coloring Book

This was my first coloring book and these Colorombia coloring books are my favorite. Colombia has more advanced pages compared to Secret Garden.
Outside Over There
Author, Maurice Sendak
ISBN-13, 978-0064431859
The story of this book is simple, but the drawing is very mature. The drawing style of the characters gives off a chilling atmosphere. They are also drawn with colored pencils.
The Arrival

Author, Shaun Tan
ISBN-13, 978-0439895293
This book does not contain a single word, instead it offers pages full of imagination. He uses fantasy to discuss immigration in a profound way. This book is great for kids because it has detailed pencil sketches that are better than Youtube.
Flotsam
Author, David Wiesner
ISBN-13, 978-0618194575
There is no text in this book, rather it offers very beautiful paintings created from watercolor. I hope that children would be able to think about how the author drew the characters instead of wanting to copy them.
The Complete Persepolis
Author, Marjane Satrapi


ISBN-13, 978-0375714832
This book gives a different perspective on Iranian politics. This comic has been turned into an animated movie.
Snow-White and the Seven Dwarfs
Author, The Brothers Grimm
Translator, Randall Jarrell
Illustratior, Nancy Ekholm Burkert
This illustration of Snow White is beautiful. In this drawing style, Snow White is depicted more average, but can still be regarded as a beauty. The colored pencils used did not give her big eyes any shine. This type of drawing will expand children's vision of art. Older children are able to enjoy this too. Since the style is delicate, children may not favor it.
Stopping by Woods on a Snowy Evening
Author, Robert Frost
Illustrator, Susan Jeffers
ISBN-13, 978-0525467342
This book showcases positive and negative space techniques really well. This causes you to think backwards, leave blank spaces, and only draw shadows. It would be beneficial if children could learn this advanced technique. You can also find examples by illustrators on the internet.
Where the Wild Things Are
Author, Maurice Sendak
ISBN-10, 0064431789
This book utilizes the classic copper plate printing technique, which gives a delicate effect.
The Storyteller
Author, Evan Turk
ISBN-13, 978-1481435185
This book includes very special and beautiful illustrations using watercolor and collage patterns.
Book of Cities
Author, Piero Ventura
ISBN-13, 978-0789318213
This author's book showcases architecture very well.
The Stinky Cheese Man: And Other Fairly Stupid Tales
Author, Jon Scieszka
Illustrator, Lane Smith
ISBN-13, 978-0670844876
This is a funny book that I read in high school.
It Might Be An Apple
Author, Shinsuke Yoshitake
ISBN-13, 978-0500650486
This book is perfect for older and younger children alike. This book is similar to Japanese manga and displays unlimited creativity.
Around the World with Mouk: A Trail of Adventure
Author, Marc Boutavant
ISBN-13, 978-0811869263
A cute cartoon book full of vivid colors and rich knowledge.
Home
Author, Carson Ellis
ISBN-13, 978-0763665296
The illustrations of the house shows knowledge, creativity, and beauty.
Du Lz Tak?
Author, Carson Ellis
ISBN-13, 978-0763665302
The language invented by the author is very imaginative.
Extra Yarn
Author, Mac Barnett
ISBN-13, 978-0061953385
This book is for young children, mostly under the age of 7. It contains classic printing techniques that they can enjoy.
The Day the Crayons Came Home
Authors, Drew Daywalt and Oliver Jeffers
ISBN-13, 978-0399172755
This is a classic book with many words and it successfully introduces cultures from around the world.
Last Stop on Market Street
Author, Matt De La Peña
Illustrator, Christian Robinson
ISBN-13, 978-0399257742
This book is mainly prints. I use these books for class to analyze the illustrations not for story reading. These picture books teach techniques.
The Snowy Day
Author, Ezra Jack Keats
ISBN-13, 978-0670013258
This classic depicts beautiful pictures of snowy scenes. These images are simple, but deep. They are usually appreciated more by children than adults.
I Dream of an Elephant
Author, Ami Rubinger
ISBN-13, 978-0789210586
Beautiful colors.
Along a Long Road
Author, Frank Viva
ISBN-13, 978-0316129251
Beautiful use of line.
They All Saw a Cat
Author, Brendan Wenzel
ISBN-13, 978-1452150130
Brilliant use of texture.
The Sun is Yellow
Author, Kveta Pacovska
ISBN-13, 978-1849760645
I personally like Polish illustrations because they are very advanced.
Number Circus: 1-10 and Back Again!
Author, Kveta Pacovska
ISBN-13,978-9888240852
A counting book with a difference—it's an invitation to play!